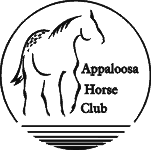 Miscellaneous Merchandise




ApHC Welcome/All Purpose Mat
Code: ApWM
Price: $70.00
Quantity in Basket: none

Heavy duty, versatile mat with the ApHC Logo. This mat is 22 inches x 33 inches and is great for use in: crew cab back seats, entry ways, as a fatigue mat. Easily cleaned and will catch a lot of debris! Please allow 6-8 weeks for delivery-it could be sooner!




Native Treasures Tapestry Pillow
Code: ApNTTP
Price: $35.00
Quantity in Basket: none

This beautiful tapestry pillow matches the Native Treasures tapestry throw.




APHC Floor Mat
Code: APFM
Price: $30.00
Quantity in Basket: none

Greet your guests with an APHC floor mat!




Appaloosa BBQ Apron Kit
Code: ApGMAK
Price: $28.00
Quantity in Basket: none

Complete your summer cooking with this BBQ apron kit with Appaloosa design on center front. Kit includes: apron, detachable bottle opener, padded oven mit, towel. It even has a pocket to hold your drink! Price: $28.00 Colors: Red, Black, Royal Blue.




ApHC Sports Chair
Code: ApPT809
Price: $100.00
Quantity in Basket: none

This lightweight and durable aluminum chair features an Appaloosa logo on the back, removable shoulder strap and padded armrests for optimum comfort. The large side flap has velcro pockets for cell phone & sunglasses; Large zipper pocket for valuables, insulated drink holder and fold out side table. Custom embroidery can be added on back for an additional charge. Colors: Hunter(121), Navy(138), Black(179), Red(100), Purple(101), and Camo.




ApHC Ringfolio
Code: Ap-2489G
Price: $25.00
Quantity in Basket: none

Official ApHC logo embossed in gold on the front of this simulated leather ringfolio. This professional 3-ring binder with zippered closure,inside organizer pockets & pen loop. Includes 8.5 x 11 ruled paper pad.


*Some sizes and/or styles may not be available for immediate shipping.*

Ask us about adding your favorite embroidery to any of our blank merchandise.
Home | Account | Search | View Basket | Checkout | Site Map | FAQ | Contact Us | Email Us



Browse the following Official Horse Club sites.
NCHA | ApHC | PtHA | FWSSR | Reichert | AMHA | NAPHA